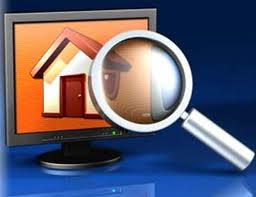 There is low home inventory in many regions. Demand currently exceeds supply. This establishes an interesting environment for both buyers and sellers. Below is information on what the Nashville real estate market shortage means for buyers and sellers.
Competitive Market for Buyers
Less inventory establishes higher competition for home buyers. New listings will will typically generate lots of attention. Right now, inventory for homes priced under $300,000 remains very low. Listings will generally generate multiple offers and sell quickly. Under these circumstances, it is typical for properties to sell for greater than list price. What else does this mean for home buyers?
Buyers must be prepared to act. This requires obtaining a pre-approval completed and a letter in-hand to include with a property bid. After seeing a home, buyers must not hesitate on making a decision. Delaying even a day might be too late. Finally, when presenting an offer, it is essential to prepare a simple one and put your best foot forward. You may have only that one chance. There is typically no chance to negotiate a discounted sale price unless the home has been listed for an extended period of time and without competing bids.
A Good Position for Home Sellers
Sellers benefit in this environment. It can be difficult maintaining a property in showing condition, so fast sales make selling a home much easier. In multiple bid scenarios, they are also in a position of strength and may be more scrutinizing of buyers.
Sellers need to avoid overpricing in this market. Highest value is often procured by accurately pricing to begin with. Overpricing does not usually end well. If a home sits too long in this market, buyers will wonder what is wrong with it, or may see it as a chance to get a "deal" resulting in lower offers to the seller. Pricing it in the sweet spot is important, and an experienced agent can help with this.
Sellers attempting to simultaneously sell and buy will struggle a bit. Although you will be able to quickly get the current home under contract, locating a new property could take much more time given the limited inventory. Securing a buyer with a fluid time frame will make a big difference. You might also need to use temporary housing until you can locate your new property.
What The Nashville Real Estate Market Shortage Means For Buyers And Sellers
In general, what the Nashville real estate market shortage means for buyers and sellers is a quick selling process and an extended buying time frame. Prices will rise quickly due to demand. It is important to understand the Nashville market if looking to buy or sell. Set reasonable expectations when it comes to both price and timing. Working with an experienced agent will offer helpful support and direction.
©2017 The Nashville Duo of Benchmark Realty
Angela Neely 615-678-9450
Julie Gurel 615-915-8389
Office 615-991-4949