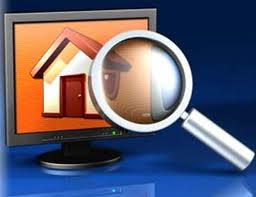 Searching houses for sale in the greater Nashville area can often be a difficult undertaking. There are thousands of websites to pick from. The information below will help you better understand these options.
Where the Listings Come From
Listings in Tennessee are mostly entered into the local MLS system by real estate agents. The data is then shared to other websites through data feeds. These third parties recompile the data and present limited data on their websites.
Even though these third parties extract data from MLS, they do not always receive every home or every possible field from the MLS. Listing companies can also opt-out of having their information included in the data feed. This has been the common case with feeds for Zillow and Trulia, where their direct feeds were cut off. Also, third party websites might only update information at specific intervals, so new listings may not automatically appear. If you are searching home listings in our hot real estate market, a delay in learning about a new house for sale can result in missing the property of your dreams.
Tips On Searching Houses For Sale In Nashville
Using the Internet is an easy way to search houses for sale, but remember that local real estate agents have the ability to view everything in the system and full listing details including disclosures. Real estate agents will either evaluate real estate listings on your behalf or grant you direct access to listings in the MLS through daily or hourly email notifications. Speak to your real estate agents for more details. We have even created a website that has a direct feed from the MLS and updates every 5-15 minutes. You can find this website at www.NashvilleHouseLocator.com
Benefits of Getting Assistance from Real Estate Agents
Finding a home is difficult enough on its own, not to mention the actual purchase process after you find a home. Why not receive assistance? Hiring us means having a professional to provide useful guidance through the process. We will help you select houses to see, evaluate alternatives, and make informed decisions. You may continue to use third party apps that you enjoy in addition to the one that we provide.
Angela Neely 615-678-9450
Julie Gurel 615-915-8389
Office 615-991-4949
TheNashvilleDuo@gmail.com